« 2018/02 »

| 일 | 월 | 화 | 수 | 목 | 금 | 토 |
| --- | --- | --- | --- | --- | --- | --- |
| | | | | 1 | 2 | 3 |
| 4 | 5 | 6 | 7 | 8 | 9 | 10 |
| 11 | 12 | 13 | 14 | 15 | 16 | 17 |
| 18 | 19 | 20 | 21 | 22 | 23 | 24 |
| 25 | 26 | 27 | 28 | | | |
관리 메뉴
Rain Dance 본문
NO WAVE
Rain Dance
NO WAVE 2008.08.26 15:55
Rain Dance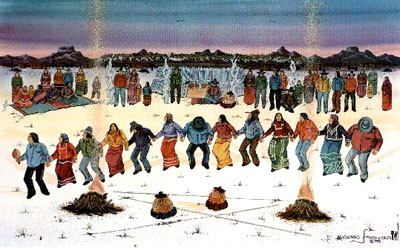 Most of the country is in the worst drought on record.

Farmers are suffering, livestock is dying, the price of fruit and vegetables is going to rise and drinking water is reaching critical levels. What can We do to help?

We created a national Rain Dance. It worked for the Native American Indians, so we're going to give it a shot. A full hour of music designed to coax the water from the sky and to bring the rain down onto the land.


Rain (The Beatles)
Raining Again (Moby)
Only Happy When It Rains (Garbage)
English Summer Rain (Placebo)
The Rain (Missy Elliott)
Dry The Rain (Beta Band)
Pain Killer (Summer Rain) (Turin Brakes)
Water (Blue King Brown)
Singin' In The Rain (Mint Royale)
Sunshowers (M.I.A.)
Wash In The Rain (The Bees)
Raindrops Keep Falling On My Head (Jebediah)
Black Rain (Ben Harper)
Thunderstruck (AC/DC)
Sunshine Showers (After The Fall)
No Rain (Blind Melon)
Here Comes The Flood (Peter Gabriel)
Storm Coming (Gnarls Barkley)

Songs left in the reservoir
Couldn't Stand The Weather (Stevie Ray Vaughan)
Rain (Jen Cloher)
I Hear The Rain (Violent Femmes)
A Hard Rain's Gonna Fall (Bob Dylan)
Rain Hail Shine (Ice Cream Hands)
Here Comes The Rain Again (Eurythmics)
Who'll Stop The Rain (Creedence)
Rainy Days & Mondays (Carpenters)
Ocean Rain (Echo & The Bunnymen)
Fall On Me (REM)